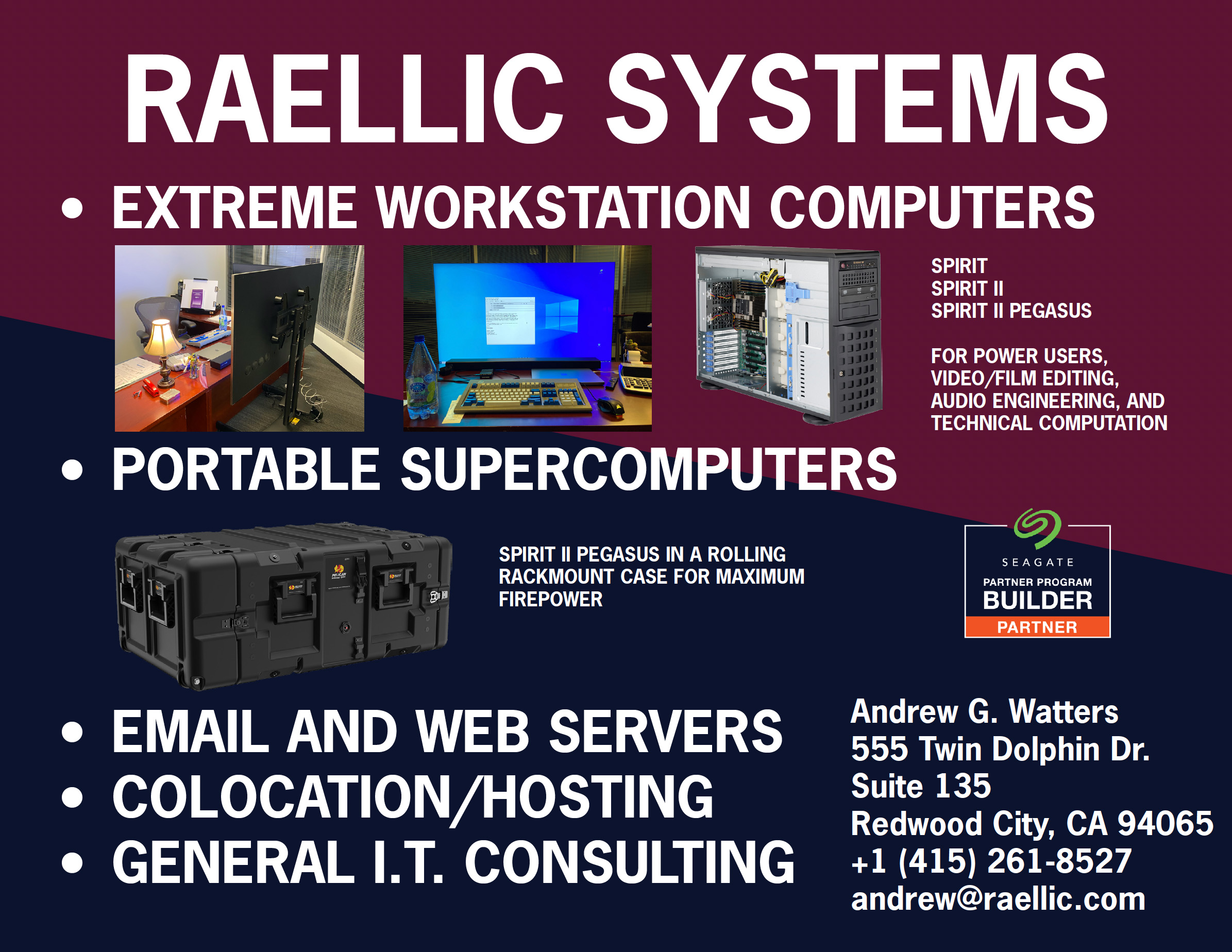 Rællic Systems
An Information Technology consultancy and R&D venture based in Redwood City, California.
Contact:
Andrew G. Watters
555 Twin Dolphin Drive, Ste. 135
Redwood City, CA 94065
+1 (415) 261-8527
andrew@raellic.com


"I recently hired Andrew as a consultant on a technology project I am working on. I told him that my budget for the tech development part of the project was $2000. Within two days, he found me a solution for $100. In addition to saving me thousands of dollars, working with Andrew has been an enjoyable experience. He is responsive, very professional, and great at putting complicated technological concepts into layman's terms. I look forward to continuing to work with Andrew and the Rællic Systems team on my current project and on any future projects. Five stars. Highly recommend." -A.P., Los Angeles, CA, 6/27/2021
Information Technology
Custom computer systems, web applications, cybersecurity audits/forensics, network analysis/packet capture, and more.
SPIRIT II PEGASUS - the SPIRIT II with an add-on Nvidia A100 GPU 😂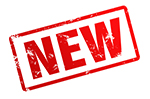 SPIRIT II - extreme performance desktop workstation with 8K 60 Hz display, 100G Ethernet, and 100 TB RAID 0 (>3 GB/s)
SPIRIT - extreme performance desktop workstation with 8K 60 Hz display and 100G Ethernet
OPPORTUNITY - extreme performance and super-reliable web server/email server
Custom email servers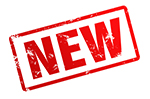 Hosting and colocation are available again
The Trial Laboratory
Coming soon: the Trial Laboratory, a private justice center with state of the art audio/video features. It's centered around filming lawyers and litigants practicing, and in mock court proceedings, although it also could be used for actual proceedings if the parties agree. The key feature of the Trial Laboratory is multi-camera 4K video recording with pro-level audio and, ideally, live broadcast/streaming. This is in progress.
Research and Development
I do my own projects and I'm also available for hire. Here is what I am working on in 2022:
Slash - a law practice management and knowledge system.
Spectrum Warrior - electronic warfare/signals intelligence platform for civilians.
Rællic - a system for recording, measuring, and analyzing indicators of mental states in interpersonal communication using a combination of high resolution stereoscopic video plus thermal and hyperspectral imaging.
Boat Brake - an adjustable cavitating hydrofoil for decelerating ships.
Cobra Stone - encapsulated radar-absorbing ceramic composite armor.
Future Warrior - augmented reality helmet and transparent armor visor.
Flash Point - a system for mapping wildfires "live" using remotely operated probes.
grep\vote - an advanced suite of political campaign software tools.
Infinity Stone - a proposed digital globe and information system with advanced capabilities.
Music projects (hobby).
---
Brought to you by Andrew G. Watters
© 2022 Andrew G. Watters
Last updated: July 31, 2022 10:07:29